Build Your Own Mobile Website Today
Mobile Website From Only €4.99 Per Month
Get Us To Build It? Only €199 plus VAT Including 1st Years Hosting!
Arrange Your Free 30 Day Trial, No Credit Card Required!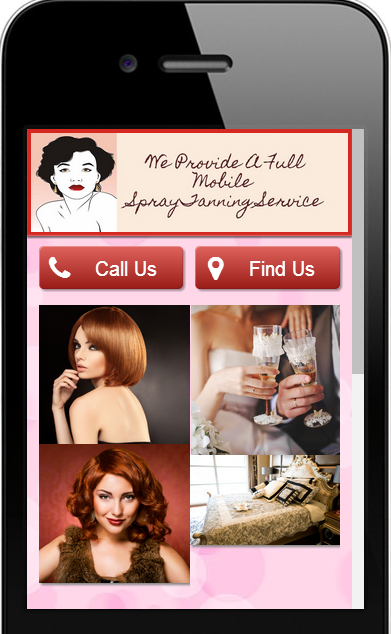 Try for 30 days free, when you are ready to publish, just pick your plan on. If you would like us to build it for you, just contact us and we will have your mobile website ready in no time.
OUR SITES ARE FEATURE PACKED
IMAGE GALLERY
Publish high quality images to your MobileBuilder.ie mobile website.
SUB PAGES
Add sub-pages to your site to cover everything your customers need to know.
MOBILE ADVERTISING
Generate extra revenue by placing mobile ad's on your site, providers include Google Adsense, Mojiva, Adfonic and more.
DEVICE DETECTION
Ensure your mobile site is viewed flawlessly across thousands of mobile devices.
UNLIMITED PAGES
Add pages to highlight additional content as your business grows.
WYSIWYG EDITOR
Simple and stress free content editing, using the friendly "What You See Is What You Get" MobileBuilder.ie Control Panel tool.
CUSTOMISE YOUR SITE
Personalize your mobile website. Upload your company logo and change your site's aesthetics and design to suit your brand.
MOBILE SITE REDIRECTION
Enable traffic to be directed according to the device used to request access.
DEVICE DETECTION
Ensure your mobile site is viewed flawlessly across thousands of mobile devices.
Our Mobile Websites Are Classed by Google As Mobile Friendly
Why not build your own mobile website
Get your mobile site.Free 30 day trial, start below, no automatic billing at the end of the trial period.
Building your mobile site is easy
If you are targeting Mobile Devices with your Google Ad Words Campaigns it is Google best practice to have a mobile optimised landing page.
No credit card is required! for our trials.
Your trial allows you to see all the great features and try it for 30 days without any charge. Remember your on mobile and want your mobile site to load onto your customers phone quickly, simple,clean and clear is always best. At the end of the trial you can either go onto one of our plans or just let your trial lapse if you do not want to proceed.
EVEN MORE FEATURES AVAILABLE
GREAT DESIGN TEMPLATES
Choose from a variety of design templates to customize the look and feel of your site.
UPLOAD ICONS
Upload your own suite of custom icons to your mobile site.
MULTIPLE ICON SETS
Select from a variety of icon sets to help personalize your site's appearance.
VIDEOS
Automatically convert and optimize your video content for any device. You can have up to 10 videos on one page and you can add up to 6 video pages.
TWITTER
Display and automatically update your Tweets on your mobile site.
REVIEWS
To help build trust with new customers, we can pull in the top 3 business reviews from Yelp and Foursquare.
GOOGLE +
To keep in touch with customers your mobile website can be quickly and easily configured to integrate with Google+.
YOUR NEWS
Engage your customers by sharing your good news stories.
BLOG
If you go to the bother of updating a regular blog, then make sure it has a presence on your mobile site.